Trust collapse cost Dumfries and Galloway Council funds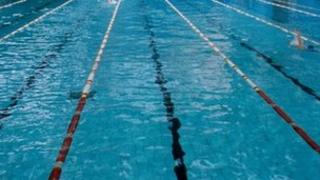 The collapse of a trust set up to run some leisure and sports facilities in south west Scotland cost a council more than £125,000.
The group, covering the Annandale and Eskdale area of Dumfries and Galloway, went into liquidation in 2010.
At that time it owed the local authority nearly £400,000.
However, a report to Dumfries and Galloway Council said that thanks to an agreement with liquidators and bad debt relief the loss had been reduced.
The Annandale and Eskdale Sports and Leisure Trust was set up in 1998 to run facilities in eastern parts of the region.
It was thought at the time if the model proved successful it could be extended to the rest of Dumfries and Galloway.
However, when that possibility was studied after more than a decade in operation it was decided it was not a "viable proposition".
The council then decided to bring the service back in-house by April 2010 and gave AESLT notice that its contract would not be extended.
Court action
During the course of negotiations for the return transfer, the trust raised an action seeking £1.9m compensation from the authority for improvements to facilities and investment in equipment.
That move was defended by the council and eventually dismissed in court.
Liquidators were subsequently appointed by the trust in late 2010 and its debt to the authority estimated at £389,000.
It had cash balances of £280,000 and as a result of that the council received £246,000 from liquidators.
VAT bad debt relief further reduced council losses to a total of £126,000.