Pakistan murder: Salmond praises Khalil Dale release efforts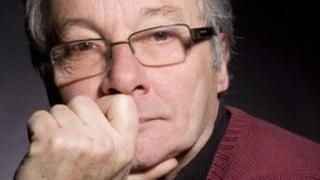 First Minister Alex Salmond has said the Foreign Office and Red Cross "worked tirelessly" to try to secure the release of a murdered aid worker.
He was responding to a question by MSP Elaine Murray about the killing of Khalil Dale in Pakistan.
Mr Salmond paid tribute to the work of the Dumfries man who had "devoted his life to helping others".
He said the Scottish government would do everything it could to try to improve safety for Scots aid workers.
Dumfriesshire MSP Ms Murray asked Mr Salmond to "shed some light" on what efforts had been made to secure Mr Dale's release after he was kidnapped in January.
She also asked what could be done to try to find out who had killed him.
Mr Salmond said: "In the light of an atrocity and a tragedy it is easy to say things could have been done differently.
"But we have got no reason to suppose as a Scottish government that the Foreign Office did not act as they saw it in the best interests of Khalil Dale in allowing the International Committee of the Red Cross to take the lead.
"That was the request from the organisation."
He said Mr Dale's family was being kept fully informed of arrangements to bring his body back to the UK.
"We will look carefully at any contribution that we can make which would help the security of Scottish aid workers working internationally," he said.
"This is not, as the member will be aware, the first tragedy we've had in recent months of this kind.
"While, of course, the impact on family and friends is deeply felt I think there should be an admiration and respect across the whole Scottish community that we have citizens who are prepared to put their lives on the line to help others across this planet."
Mr Dale, a Muslim convert originally named Ken, was born in York and raised in Manchester. He lived in Dumfries since 1974.
After qualifying as a nurse in the UK, he worked in humanitarian aid for 30 years in places such as Somalia, Afghanistan, Iran and Iraq.
His final posting was as a health programme manager in Pakistan for the Red Cross.