TweedLove Borders biking festival starts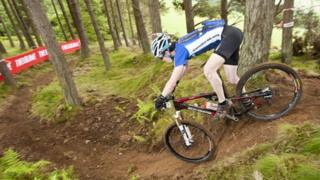 A 10-day biking festival reckoned to be worth more than £500,000 to the local economy is under way in the Borders.
The TweedLove event is now in its third year and has extended its programme from previous week-long editions.
It includes a range of free and paid-for events both on and off road and for all ability levels.
Festival director Neil Dalgleish said: "We all want to share our love of bikes and the great trails and routes we have here in the Tweed Valley."
The programme, which has secured financial support from both Scottish Borders Council and EventScotland, runs until 5 June.