Burnfoot Roadhouse Pub community takeover plans boosted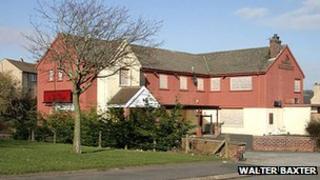 A development grant has been awarded to a small community in the Scottish Borders to take forward its plans to buy and redevelop a derelict pub.
The Big Lottery Fund support of more than £50,000 will allow a design team to be appointed for the plans for the Roadhouse Pub in Burnfoot.
There are plans to create a "community hub" in the building.
Zoe Hall, who chairs Burnfoot Community Futures, said the money would let them take a "very significant step forward".
"The community of Burnfoot has worked very hard over the last five years to realise our dream of owning and operating our very own community hub," she said.
"By obtaining professional designs and planning permission we will be in the best position to buy the site and achieve the next stage of full funding to actually create the hub.
"Such an award provides us with real confidence to look to the future, achieve our project and to, most importantly, improve community wellbeing, skills, employment, training and volunteering."