Jane Haining Holocaust medal heads home to Dunscore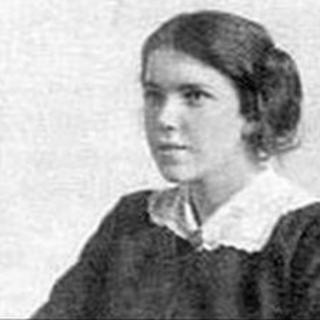 A medal given to the family of a Scottish woman who died in the Nazi gas chambers is to be unveiled at a ceremony in her home village.
The UK government awarded the Heroes of the Holocaust honour to Jane Haining's family in 2010.
They have passed it to the place of her birth, Dunscore, for safekeeping.
Haining was arrested by the Nazis for her work with Jewish children in Hungary during World War II and died at Auschwitz.
Pam Mitchell, who has organised the ceremony at Dunscore parish church on Sunday, said the medal would be proudly displayed.
Haining worked at a Jewish orphanage in Hungary.
She refused to abandon the children in her care after the invasion by German forces in 1944 and was sent to Auschwitz, where she met her death.
A total of 28 people received the new British Heroes of the Holocaust award in 2010.
The creation of the honour came in response to calls to recognise the efforts of people who helped Jews and others to escape the horrors of the Holocaust.