Galashiels man Jordan Pearson jailed over sex assaults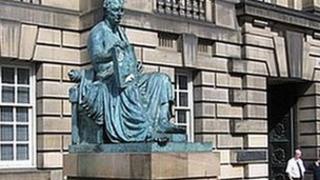 A teenager from Galashiels who sexually assaulted a young girl and a 15-year-old boy has been jailed for two years at the High Court in Edinburgh.
Jordan Pearson, 18, was found guilty last month of attacking the pair over a four-and-a-half-year period.
The court had heard he began abusing the girl in May 2006, when she was aged nine, and had started to take advantage of the boy when his victim was 12.
Judge Lady Clark of Calton said she had no other option but to jail Pearson.
She added that authorities should monitor him for four years following his release from prison.
She said: "Plainly these offences are very serious.
"They were committed over a period on a number of occasions in relation to vulnerable children."
Last month a jury unanimously convicted Pearson of three charges of sexual assault.