Michael Keggans' NHS role considered after pet offence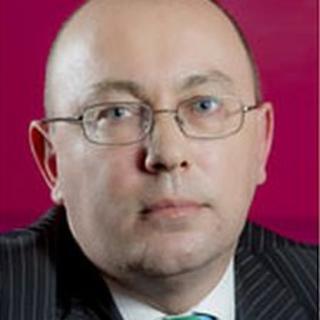 The role of NHS Dumfries and Galloway's chairman is being examined after he was convicted of animal neglect.
Michael Keggans was banned from keeping pets for five years and fined £900.
He admitted leaving a dog unattended without adequate food and water at a house in Thornhill in March last year.
Following the conviction, Health Secretary Nicola Sturgeon said she had asked officers to "consider the implications on his appointment" and advise her accordingly.
She said: "This is a very serious matter relating to the chair of NHS Dumfries and Galloway."
NHS Dumfries and Galloway has declined to comment on the case.
Dumfries Sheriff Court was told Keggans, of Forsyth Avenue, Sanquhar, had a very demanding job and spent more time away from home than expected.
However, a sheriff told him a man in his position should "organise his affairs" so a pet would not be left unattended.
The Scottish SPCA said Keggans should have had "enough foresight" to make adequate provision for the needs of the dog in his care.
Insp Arianne Harkness said: "Throughout our investigation Keggans evaded contact and showed little concern for the dog that was missing from his property.
"It is fitting that he has received a fine and a five-year ban on keeping animals."