Borders Book Festival under way in Melrose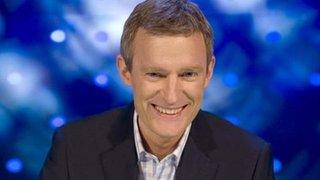 A four-day programme of literary events is under way in Melrose with the 2012 Borders Book Festival.
Among those taking part are broadcasters Sir David Frost and Jeremy Vine who will talk about their work.
This year's event includes the Melrose Mastermind - a literary version of Mastermind - hosted by Sally Magnusson.
It will also see the announcement of the winner of the third Walter Scott Prize for historical fiction previously won by Andrea Levy and Hilary Mantel.
Festival director Alistair Moffat said: "We're delighted to see that, despite all the economic doom and gloom, peoples' appetite for stimulating, live entertainment remains.
"Ticket sales to date show our book festival continues to grow year on year.
"Last year saw a 23% increase in attendance on the previous year and all indications are that attendance for this year will be even higher."
He said that was not a surprise given the "wealth of talent" which was on offer.