Michael Keggans resigns NHS role after animal neglect conviction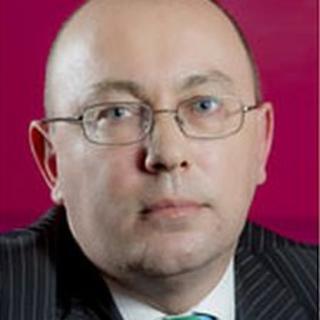 The chairman of NHS Dumfries and Galloway has resigned after being convicted of animal neglect.
Michael Keggans was banned from keeping pets for five years and fined £900.
He had admitted leaving 12-year-old golden retriever Millie unattended, without adequate food and water, at a house in Thornhill in March last year.
Health Secretary Nicola Sturgeon said vice-chairman Andrew Johnston would take up the role until a new chairman was recruited.
"I can confirm that I have accepted Mike Keggans' resignation as chairman of Dumfries and Galloway health board, with effect from today," she said.
"The vice chair will now act as chair while the process to recruit a new chair, which was due to get underway later this year, is carried out.
"I would like to thank Mr Keggans for his many years of service to NHS Scotland."
Mr Keggans received the ban and fine at Dumfries Sheriff Court last week.
His solicitor told the court that he had a very demanding job and spent more time away from home than expected.
However, a sheriff told him a man in his position should "organise his affairs" so a pet would not be left unattended.
The Scottish SPCA also said Mr Keggans should have had "enough foresight" to make adequate provision for the needs of the dog in his care.