Ettrick Shepherd James Hogg's former school to shut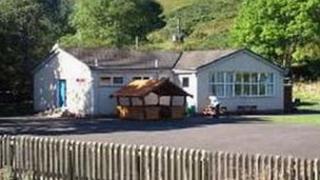 A primary school once attended by the famous Scots writer James Hogg will not reopen later this year after no pupils enrolled for next term.
Ettrick Primary in the Scottish Borders dates back to 1725.
Hogg, known as the Ettrick Shepherd and author of The Private Memoirs and Confessions of a Justified Sinner, began his education at the school.
Scottish Borders Council said no decision had been made on its long-term future.
Hogg was only able to attend the school for a few months because of his father's bankruptcy, and the future poet and novelist worked as a cow-herd to supplement the family income.
He was self-educated through his reading.
SBC confirmed the school would not reopen in August and that it was now undergoing a consultation process.
Director of education Glenn Rodger said: "At this stage no decisions have been made regarding the long-term future of the school.
"Any proposals put forward by the council would be subject to a full public consultation."
There have been concerns in the area that the situation will lead to the permanent closure.
The chairman of the school's parent council, John Davidson, described the situation as "sad but inevitable".
"The council has been very supportive," he said.
"They haven't pushed for closure and they put in as much resources as we have needed.
"It's a very good school - but you can't have a school if there are no pupils."
The teacher for the last five years, Anita Branston, added: "It has been a vibrant little school.
"We are trying as a team to foresee not the closing of the school but its reopening."
SBC education portfolio holder, Councillor Sandy Aitchison said it was "always sad" to see a school in the position of Ettrick.
"SBC will be carrying out a study to see what options are available for the school in the future and we hope we can come up with something of benefit to the community over the coming years," he said.