Borders drugs operation arrests made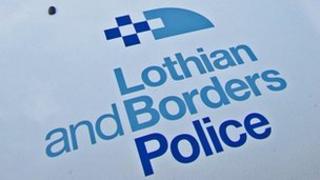 More than 100 police officers have taken part in raids across the Borders as part of a major drugs operation.
Homes in Galashiels, Selkirk, Kelso and Hawick were targeted and 11 arrests made in Operation Goal.
Heroin, valium and cannabis were also recovered and a £3,000 cash seizure made.
Det Ch Insp Amanda McGrath said the operation was the culmination of six months of "extensive investigations into drug dealing" in the region.
Nine men and two women have been arrested and charged under the Misuse of Drugs Act.
After the raids, community police officers were to join representatives of NHS Borders and Scottish Borders Council to offer support and guidance to anyone affected by the operation.
A leaflet detailing the action was to be distributed within communities and provide contact numbers for local police, social work, housing departments and rehab centres.
DCI McGrath said: "With the valued information from the public and support from our partner agencies in bringing this initiative together, my officers have been able to gain vital evidence and information, which has successfully led to the arrest of these individuals.
"We are committed to listening to our communities concerns and putting in place targeted operations to keep the Scottish Borders a safe place to live, to work and to visit."
Dr Eric Baijal, director of public health for NHS Borders, said the initiative continued the good work being carried out in the region to prevent substance misuse.
"The message is simple," he said.
"If you or your family are involved in substance misuse, this is an opportunity to change your life.
"Help is available and there is a range of confidential support services available for adults and young people across the Borders who wish to seek help for a drug problem."
Council leader David Parker said the authority had been pleased to be part of the operation.
"Enforcement is obviously a key issue but that is not all that is required," he said.
"We need to make sure people are well supported and that they know drug taking is not a route they have to go down."