Solway experts to tackle illegal cockling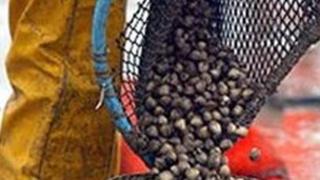 A summit is to take place on possible measures to control illegal cockle fishing in the Solway Firth.
Fisheries Secretary Richard Lochhead organised the Friday meeting in Dumfries after claims that cockle beds were being cleaned out.
The minister accepted that there were "serious concerns" over the activities of illegal gangs operating on the Solway.
Cockle fishing was banned in the firth in September 2011 to protect stocks.
Mr Lochhead asked Marine Scotland to invite public bodies and representatives of local interests to the meeting.
Galloway and West Dumfries MSP Alex Fergusson has alleged that effective action has not been taken by the authorities to tackle illegal cockling.
He has called for a legal cockle fishery to be opened again on the Solway.