Dumfries and Galloway school travel safety under review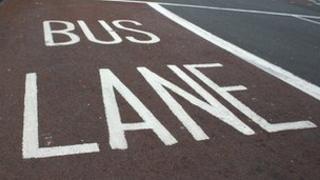 A review of school travel in Dumfries and Galloway is to be carried out amid concern for pupil safety.
The council has a duty to provide free transport for children living more than three miles from school - or more than two miles for youngsters under eight.
Historically, those who did not qualify had been able to use spare bus seats.
However, some "grace and favour" travel is being withdrawn to cut costs and has provoked fears some pupils will have to negotiate rural roads on foot.
Conservative councillor Gail MacGregor, who chairs the education committee, said she recognised the concerns raised and had ordered a report for consideration early next year.
Education spokesman for the opposition Labour group, Jeff Leaver, accused the Tory-SNP administration of passing up an earlier opportunity to review school travel provision.
He said the delay only served to exacerbate the problems caused by the removal of grace and favour bus places and, potentially, heightened the risk to pupils affected.