Dumfries and Galloway social work deficit cash concern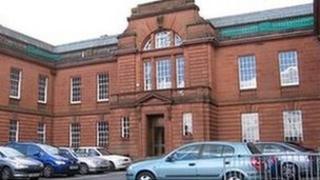 A council social work committee has been criticised for seeking £617,000 from central spending to cover a deficit in its own department's budget.
The problem in Dumfries and Galloway has been largely blamed on the cost of delivering home care services.
Independent councillor Jane Maitland wanted further information on the cause of the shortfall.
However, her proposal was voted down and councillors agreed to ask for the funds to cover the deficit.
Ms Maitland said she remained convinced that it was simply wrong to throw money at a problem without fully understanding the reasons behind it.
"Members appear to want to go and ask for money from the central committee before they know why they need it," she said.
"All that I was doing was to ask to get the information first and on the basis of that information to go along then and request extra resources if required.
"At the moment it seems to me we are throwing money at the problem and we don't yet know the full details of the problem and that is no way to run an organisation."
The opposition Labour group - which has regularly taken the Conservative-SNP administration to task on issues of financial scrutiny - opted to vote with coalition members to tackle the social work deficit.
Councillor Jim Dempster said there was enough information to seek additional funding and that he was satisfied they had taken the right course of action.
"We need to first of all cover the cost that social work has incurred," he said.
"We have to ensure that the service continues to be delivered and delivered in an appropriate fashion.
"Then we are looking for an explanation as to why it has occurred."
He added that it appeared to have been caused by anticipated revenue for additional charges failing to be realised.