Scottish Borders Roman Catholic school single head plan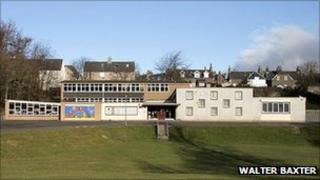 The four Roman Catholic schools in the Scottish Borders could have a single head teacher in future after a review of provision in the region.
The study, to be considered by the authority's education executive, makes a number of proposals.
The single head option is the preferred one although two shared headships will also be considered.
The proposals will go out for consultation before final decisions are taken in spring next year.
A review group of councillors and education officials as well as church and parent council representatives started a review of RC schools last year.
At present there are four primaries in the region - Halyrude in Peebles, St Margaret's in Hawick, St Joseph's in Selkirk and St Margaret's in Galashiels - with about 200 pupils.
Recruitment problems with head teachers and "varied performance" in inspections prompted the review.
It hopes to tackle a "range of challenges" in the delivery of Catholic education in the region.
One proposal to emerge has been for the single head teacher to cover all four sites.