Galashiels shoplifter spotted outside police station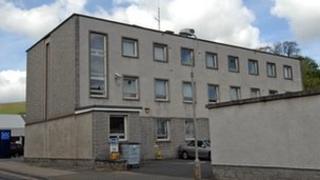 A hapless shoplifter was arrested after walking past a police station carrying the items he had stolen moments earlier, a court has heard.
Raymond Carlton, 30, was detained in Galashiels after officers received a call from staff at a local Argos store.
Edinburgh Sheriff Court heard how workers told police he had stolen toys from the shop and gave a description.
He was jailed for nine months after he admitted the offence as well as a drugs possession charge.
The court heard how on 21 June this year police were contacted by staff at the Galashiels Argos, describing a man who had stolen items from their store.
Soon afterwards, officers noticed a man matching Carlton's description walking past their station.
They then went outside, arrested him and also found he was carrying cocaine worth £755.
Depute procurator fiscal John Kirk told the court that the Londoner had been on holiday in Galashiels.
The court heard that Carlton walked out of the store with toys worth £38.99 - and started heading in the direction of the local police station.
Mr Kirk said: "He was detained by the officers outside the station after they received a call from Argos.
"The accused matched the description given to the officers."
The policemen then found that Carlton was carrying cocaine.
Defence solicitor advocate David Allan told the court that his client had spent several years battling with an addiction to the drug.
Mr Allan also said that his client - who has previous convictions - came to Scotland with the narcotic because he thought it would be difficult to obtain the class A drug in the Borders.