New Abbey Museum of Costume closure concerns raised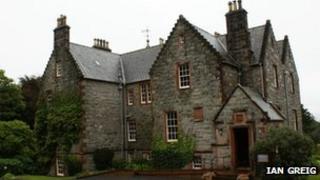 Any move to close the National Museum of Costume in Dumfries and Galloway would be a "terrible signal" of how the region is viewed, an MP has claimed.
A consultation on the future of Shambellie House is under way with a final decision due in November.
National Museums Scotland (NMS) says high operational costs and reduced funding mean action has to be taken.
MP Russell Brown said it was an "important asset" and its closure would be a "big blow" to the area.
He has written to Culture Secretary Fiona Hyslop urging her to step in to safeguard the facility's future.
"The museum may be small compared to other museums owned by NMS in the country, but it is significant for our region," he said.
"If NMS is to be a truly national organisation then it needs to represent the whole of Scotland.
"The closure of the National Museum of Costume at New Abbey would send a terrible signal about how our region is viewed."