Teachers seek Dumfries 'super school' consultation extension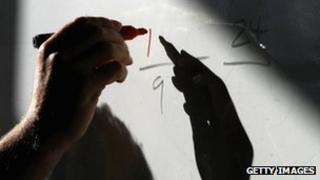 A teaching union has called for an extension to the consultation process on plans for a "super school" for all S4 to S6 pupils in Dumfries.
The local branch of the EIS unanimously backed a motion calling for more time to work through its concerns.
The consultation process on the project is due to run until the end of next month.
However, the union wants to extend the consultation and delay any decision on the project until July next year.
The local education authority is considering three options for future school provision in Dumfries.
The first is to maintain the status quo of four secondaries within the town.
The two other options both involve the construction of a new school to accommodate senior pupils in S4 and above.
The idea is to provide senior students with a broader curriculum and develop links with college and university providers based on the Crichton Campus.
The Scottish government has already included the super school plan in its latest construction programme and Dumfries and Galloway Council has provisionally earmarked up to £18m towards the development costs.
Following a meeting this week, the local arm of the EIS teaching union is calling on the local authority to extend the consultation process and delay any decision on the project until July next year.
Union President Bob Fritchley-Simpson said it was clear that teachers still had many reservations about the learning town project - particularly on educational and contractual grounds.
He insisted that the current timetable set out by the council was not long enough for those concerns to be addressed.