Dumfries and Galloway social services overspend pledge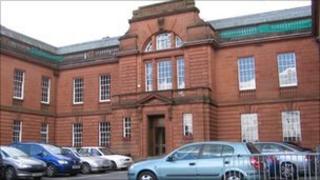 The head of social work in Dumfries and Galloway has said plans are in place to tackle a potential £500,000 overspend.
The budget pressure emerged in the department despite recent emergency funding of more than £600,000.
The region's social work services committee heard concerns increasing demand and reduced spending would put the service under growing pressure.
Head of Social Work John Alexander said the department might have to "do things differently" in future.
"We have to be able to review all the things that we have done in the past and consider how we can do things differently and more effectively and more efficiently," he said.
"We need to get into a proper debate and discussion with the public as to whether their expectations of what the council is in a position to provide can remain as they have been in the past."
He said communities also had "tremendous strengths and resources" and it was important to "maximise that contribution" with help from the council.
"But unless we are all working together it will become a very, very difficult challenge for us to address," he admitted.
"Continuing to do things the way we have always done will not get us to where we want to get to."