Galashiels Asda car boot puppy saleswoman pursued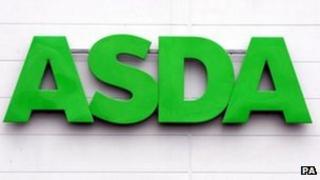 Animal cruelty officers are seeking information after a woman was seen selling puppies from the boot of a car outside a Borders supermarket.
The incident happened in the car park of the Asda store in Galashiels between 12:30 and 13:00 on Saturday.
A woman was spotted selling German Shepherd puppies from the boot of a silver Ford Ka.
The Scottish SPCA said selling animals in a public place and without a licence was a criminal offence.
Asda has provided the organisation with CCTV footage of the incident.
The woman involved is described as white, aged between 25 and 35, with an Eastern European accent.
She has brown hair which was tied back.
'Complete stranger'
The charity is now appealing to anyone who purchased a puppy or was offered one by the woman to come forward to help with the investigation.
Scottish SPCA Ch Supt Mike Flynn said it appeared at least one dog had been sold and they were keen to speak to the buyer.
"In our opinion, anyone who would sell a puppy out of a car boot to a complete stranger has no concern for their well-being and doesn't care whether they are going to responsible owners," he said.
"They are only interested in making a profit.
"People should never buy any animal from someone who is selling them in a public place and anyone who witnesses such activity should contact us or the police immediately."