New Abbey Museum of Costume reprieve attempt rejected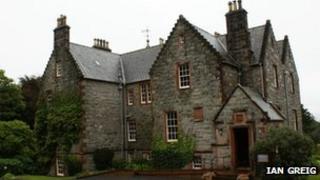 Museum chiefs have rejected calls for a 12-month reprieve for the closure-threatened National Museum of Costume near New Abbey.
They say a final decision on Shambellie House will be made in February.
A statement on behalf of the trustees of National Museums Scotland said this would allow enough time for further consultation with interested parties.
A debate in the Scottish Parliament last week heard calls for a year's reprieve to discuss all options.
However, the trustees said they believed such a postponement would prolong uncertainty for both the region and museum staff.
NMS has said high costs per visitor and reduced funding means it has to take action at Shambellie House.
There has been cross-party concern in the south of Scotland about the impact it would have on the area.
The board of NMS met last week and said it "considered carefully" all the views expressed.
It said it believed that the time between now and February would be "adequate to explore all relevant options and proposals for access to the national collections through other means".
A statement added that NMS remained committed to providing access to collections through loans, touring exhibitions, partnerships with local museum services and outreach programmes.
"The board of trustees believes that significant benefits can be offered to Dumfries and Galloway through working in this way, an approach that has been very successful in other areas of Scotland where NMS does not operate museums of its own," it said.