NHS Borders 'fully committed' to children's services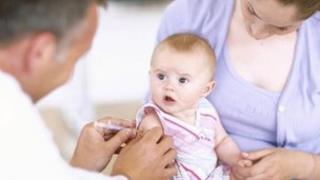 NHS Borders has said it is "fully committed" to paediatric and neo-natal service provision in the region.
It follows reports that the area would not have enough junior doctors to cover services from February, with the situation worsening in the summer.
NHS Borders said it had a five-year plan - employing more consultants - and reducing reliance on trainee medics.
Medical director Sheena MacDonald said it would help to ensure services in the region were sustainable.
"We have been looking at a five-year plan to move to a paediatric workforce that is not dependent on these medical trainees during the out-of-hours period so that we would have a sustainable long-term option," she said.
"We are now four years into the five-year plan and have had significant investment and major workforce redesign to be able to have this new model of care."
She said it would allow a "stand-alone, non-trainee dependent" out-of-hours service.
Ms MacDonald said the board was fully committed to working to bridge any gap between now and full implementation of the new model in February 2014.
"If we have to make a short-term investment to sustain the service to get to that point, we're prepared to do that and prepared to look at that as an option," she added.