Scottish Borders Roman Catholic school head move agreed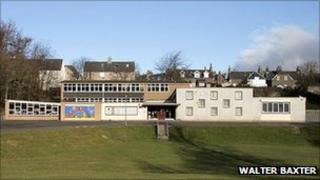 Scottish Borders Council has approved plans to appoint a single head teacher to oversee all four of its Roman Catholic schools.
Concerns have been raised about the proposal but the authority said it was necessary to tackle recruitment issues.
Some parents have suggested that the job would be "too big" for one person to take on.
The Roman Catholic Church has backed the single head teacher arrangement, but only on a pilot basis.
At present there are four RC primaries in the region - Halyrude in Peebles, St Margaret's in Hawick, St Joseph's in Selkirk and St Margaret's in Galashiels - with a total of about 200 pupils.
Recruitment problems with head teachers and "varied performance" in inspections prompted a review of how they were run.
A consultation exercise has been carried out and SBC has now met to decide on the way forward.
It agreed with a recommendation to adopt the single head teacher model as the best option.