New Abbey Museum of Costume future discussed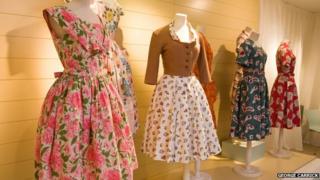 The final fate of the closure-threatened National Museum of Costume near New Abbey is being debated.
National Museums Scotland has said that high costs per visitor and reduced funding mean it has to take action.
However, there has been cross-party support in the south of Scotland for the fight to keep it open.
Trustees have already rejected calls for a 12-month reprieve for Shambellie House and they are expected to decide its fate at their latest meeting.
A spokeswoman said no announcement was likely to be made until early next week.
Concerns first surfaced for the museum near Dumfries in October last year.
It was confirmed that consultation was under way on whether it could continue to operate, with a final decision initially expected in November.
Dumfries and Galloway Labour MP Russell Brown said at the time that a closure would send a "terrible signal" about how the region was viewed.
South of Scotland Lib Dem MSP Jim Hume, the SNP's Aileen McLeod and Conservative Alex Fergusson also raised concerns about the situation as did Dumfries and Galloway councillors.
They suggested a 12-month reprieve for the museum.
That was rejected by NMS but it did extend the decision-making time until February.
It said it believed that length of time would be "adequate to explore all relevant options and proposals for access to the national collections through other means".
A statement added that NMS remained committed to providing access to collections through loans, touring exhibitions, partnerships with local museum services and outreach programmes.
"The board of trustees believes that significant benefits can be offered to Dumfries and Galloway through working in this way, an approach that has been very successful in other areas of Scotland where NMS does not operate museums of its own," it said.