Dumfries hospital site deal done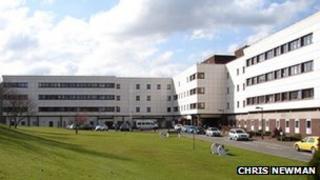 NHS Dumfries and Galloway has confirmed that it has completed a deal to buy the site earmarked for a new £200m general hospital.
The farmland at the Garroch roundabout, off the Dumfries bypass, will house a 300-bed facility.
It will replace the existing infirmary building on Bankend Road.
NHS D&G chief executive Jeff Ace said the project was progressing well towards the development of a business case.
A number of other potential locations across the town - including the current site - have been ruled out.
The Scottish government has earmarked funds to finance the replacement for the town's infirmary, which was built in the 1970s.