Parents urged to join Dumfries 'learning town' debate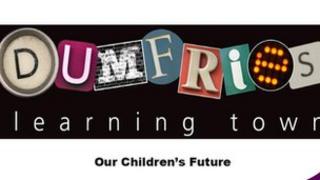 Parents in Dumfries are being urged to attend a series of meetings designed to gather public opinion on the shape of education in the town.
Consultation is under way which could see the creation of a single school for all S4 to S6 pupils.
One presentation was staged this week at St Andrew's Primary.
Future events open to the public will take place at Troqueer Primary, Lincluden Primary, Heathhall Primary and the Cairndale Hotel.
The full presentation is also available to download online via the council website.