NHS Borders health incident handling changes advised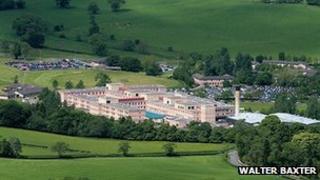 NHS Borders has been advised to make a number of improvements in the way it handles serious incidents.
It follows a visit by Healthcare Improvement Scotland earlier this year.
It praised a "good culture" for reporting such incidents and an improvement plan to develop a uniform approach to how they were handled.
However, it said there remained challenges around patient, family and staff engagement and consistency in decision-making.
In total 14 different issues which need to be tackled were highlighted.
The visits by Healthcare Improvement Scotland followed a report on the handling of serious incidents at NHS Ayrshire and Arran last year.
It made a number of recommendations for both that health board and others across Scotland.
Its recommendations for the Borders are based on a site visit and analysis of evidence provided by the board.
The full report on the management of adverse incidents is available to view online.
NHS Borders Chief Executive Calum Campbell said the report had been a "valuable review" of the systems already in place and the work done to comply with the HIS recommendations.
"The report highlighted that we already have a positive and open culture of incident reporting and a high level of professional support from our clinical governance team," he added.
"This gives us a solid platform to build on and develop our systems further.
"Improving health care is an ongoing process and we welcome the recommendations in the report which will provide the focus for our action plan and further development."