Langholm jobs plight plea made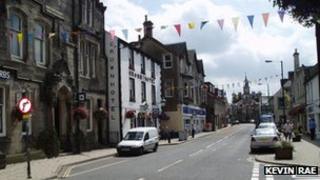 A motion has been tabled calling for Dumfries and Galloway Council to take action to help address a spate of job losses in Langholm.
More than 60 posts have been lost with the closure of the Reid and Taylor textile factory and Dalarran Care Home, along with cuts at Border Fine Arts.
In his motion, local councillor Denis Male said the combined job losses in the town were "disastrous" for Eskdale.
He has called on the council to do all it can to help the area.
He wants to see an urgent meeting convened involving agencies such as Scottish Enterprise and NHS Dumfries and Galloway, along with representatives of the business sector and local politicians.
Mr Male said a number of new health and care facilities were in the pipeline for Langholm which would create new employment.
He is hopeful that a way could be found to accelerate those projects.