'Laundered diesel' seized at Cairnryan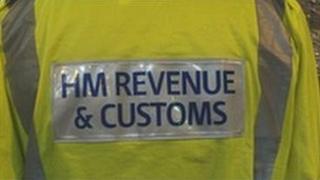 A lorry carrying 24,000 litres of suspected laundered diesel has been seized by customs officers.
The fuel was seized at Cairnryan after port police stopped a trailer as it arrived by ferry from Larne in Northern Ireland on Wednesday morning.
After tests, it is believed the vehicle was running on low duty green diesel from the Republic of Ireland.
HM Revenue and Customs officers searched the trailer and 960 large drums filled with diesel were found.
The drums were packed in cardboard boxes then shrink wrapped onto pallets.
The lorry is estimated to have contained about 24,000 litres of fuel, with a potential revenue loss of about £17,000.
An HMRC statement said a man from County Antrim in Northern Ireland had been detained and released after interview.
It said investigations were continuing.
Anne-Marie Gordon, assistant director of criminal investigation for HMRC, said: "Fuel laundering is unregulated and dangerous.
"Illicit fuel is being sold at reduced prices and motorists may think they are getting a good deal because it is cheaper.
"I would caution them to think again as the true cost is far from a bargain and encourages activity putting other road users at risk."
Laundered fuel is red or green diesel that is filtered through chemicals or acids to remove government markers that indicate that it has been rebated and is not for road use.