Woman's death triggers evacuation over gas leak fears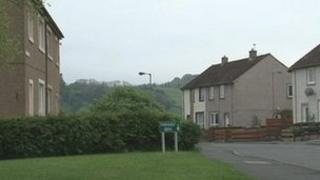 A woman has died and neighbours have evacuated their homes after a suspected gas leak in the Scottish Borders.
The emergency services were called to Fairhurst Drive in Hawick at 13:15 to help a 79-year-old woman who was suffering from a medical condition. She died at the scene.
The paramedic crew smelled gas in the area and alerted the fire brigade and gas service providers.
Nine houses were evacuated while gas engineers worked to make the area safe.
A Police Scotland statement said: ''We can confirm an elderly woman has been found dead in a property in Fairhurst Drive, Hawick, earlier today.
"Inquiries are at an early stage. Her identity will not be released until next of kin have been informed.''
A Scotia Gas Networks spokeswoman said: "Our engineers carried out checks and have found no problem on our gas network.
"We have told the emergency services that residents from the other properties can return home."