Hawick medieval music competition winner announced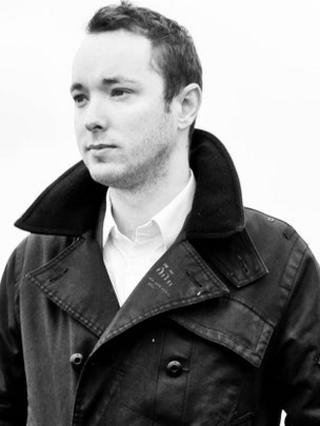 A young composer from Dublin has won a competition to produce a piece of music inspired by a 12th Century medieval manuscript found in the Borders.
Sean Doherty, 26, is a lecturer in counterpoint and Baroque music history at Trinity College.
He entered a competition for new music inspired by the discovery of the Hawick missal fragment in 2009.
Now his work will be performed on 20 July at Jedburgh Old and Trinity Church and Jedburgh Abbey.
The Hawick Missal Fragment was once part of a missal - a book which contained the texts and chants for a Mass.
It was discovered in 2009 in an uncatalogued collection of family and solicitors' papers by Rachel Hosker and her staff at the Heritage Hub in Hawick.
The competition was announced last year before what is believed to have been the first performance in at least 450 years of the music.
Dr Matthew Cheung Salisbury, director of music for the Fragments project, said he was delighted with the winning piece Fragment: Et clamabant which means "And they cried out" in Latin.
He said Mr Doherty's work stood out for its "attention to the concept of the Fragments project" and "innovative and striking employment of text and music from the fragment".
The competition winner said he could remember the excitement generated by the discovery of the missal fragment.
He said he had woven part of it "into an elaborate tapestry of melody, like the repeated motifs in the stonework at Jedburgh".
Iain Munro, of Creative Scotland, said: "Many congratulations to Sean on winning the competition.
"The Fragments project demonstrates the artistic quality and range of creativity on offer to visitors to this country."