Olympian Ian Stark's equestrian centre bid approved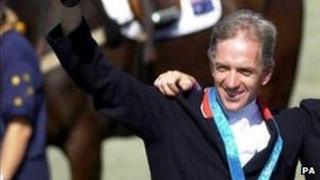 Councillors in the Borders have approved in principle plans for an equestrian centre submitted by four-time Olympic medallist Ian Stark.
He wants to build the new centre at Greenhill Farm, south of Selkirk.
He and his wife currently manage a centre at leased premises at Dryden near Ashkirk but now intend to create more modern purpose-built facilities.
Planning officials had recommended approval of the scheme but with a number of conditions attached.
Included in the plans are a new indoor riding arena and an outdoor riding area, along with floodlights.
There would also be a cafe and equestrian equipment sales area.
Planning officials want to see a number of conditions attached to the plans.
Councillors broadly agreed the proposals but they want more discussion on passing places on connecting roads from the A7.