David Cochrane Ltd hit by environment crime confiscation order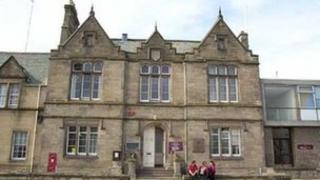 A Borders company has become the first in Scotland to be given a confiscation order under the Proceeds of Crime Act for an environmental offence.
David Cochrane Ltd was fined £53,000 for illegally keeping waste metals, liquid, tyres and batteries on land at Station Road in Duns.
The firm failed to comply with a legal notice from the Scottish Environment Protection Agency (Sepa).
The fine was in addition to a confiscation order for £41,000.
At Duns Sheriff Court, the company admitted not having an impermeable pavement with a sealed drainage system at its Cheeklaw Works in Duns over a 14-year period between June 1998 and November 2012.
It also pled guilty to failing to remove a quantity of mixed waste metals, liquid waste, tyres and batteries when required to do so by a notice served by Sepa in November 2011.
The site was cleared of waste by the end of October 2012 and it is now closed.
Craig Harris, procurator fiscal, wildlife and environment said: "The confiscation order made in this case represents a highly significant step forward in the fight against environmental crime.
"Both the order and the sentence imposed send a clear message to those who do not comply with our environmental laws.
"They will not profit from failing in their duty to Scotland's heritage."
Karen Ellis, Sepa's investigating officer, said the company had had a "significant amount of time" to comply with legal requirements but had failed to do so.
"Continuing to carry on the scrap metal activities at the site in contravention of the legal requirements has the potential to put the ground and surface water at risk," she said.
"We want to make it very clear that Sepa will work with individuals and companies to ensure that they understand their environmental responsibilities and understand what they need to do to operate their businesses legally.
"However, where the law is routinely broken or ignored we will not shy away from taking appropriate enforcement action, including reporting cases to the procurator fiscal."
Det Insp Jimmy Gilchrist, of Police Scotland's specialist crime division, said they were committed to working with partner organisations to stop people profiting from illegal activities.
He said the conviction and confiscation orders should "serve as a warning" to "those making money from crime".