Dumfries and Galloway Council's data security status upgraded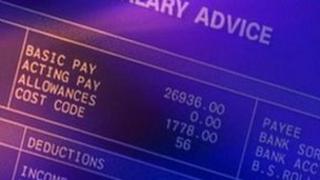 A council which has suffered a series of data protection breaches has had its security status upgraded after introducing a host of new safeguards.
The measures were introduced by the Dumfries and Galloway authority after a string of incidents.
The most notable came in 2011 when the personal and salary details of almost 900 staff were mistakenly released and posted on the internet.
An action plan was put in place and most of it has now been implemented.
After a follow-up audit carried out last month, the Information Commissioner's Office has said it can now move the council's data security assurance level from "limited" to "reasonable".
However, work still needs to be done to ensure that the use of USB, CD and DVD drives is restricted to authorised business users.
The management of data sharing arrangements also needs to be improved.