UFO sightings: Scots cases include 'giant frisbee' report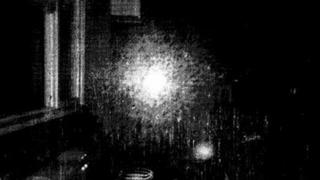 The latest tranche of files from the Ministry of Defence's UFO desk - covering its last two years of work - contain sightings across Scotland.
The National Archives reports on Unidentified Flying Objects cover the period between 2007 and 2009.
They include sightings in Dundee, Saltcoats, Duns, West Lothian, Inverness and Eastriggs.
The MoD closed its UFO desk in December 2009 because it served "no defence purpose".
The declassified files contain reports from throughout the length and breadth of Scotland.
One details a "cigar-shaped" object about 200m wide spotted by someone fishing on the banks of the River Tay near Dundee airport.
Another chronicles how dog walkers "congregated in amazement" on Cathcart Road in Glasgow to watch six "strange objects" spotted in the sky.
One letter recounts a sighting of what looked like a "giant frisbee" over Dornock and Eastriggs in Dumfries and Galloway.
The spotter reported repeated incidents in the area between 1996 and 2009.
Other locations with sighting claims included Winchburgh in West Lothian, New Cumnock in Ayrshire, Telford Street in Inverness and the area of Leith docks.