Australian windfall funds Moffat museum expansion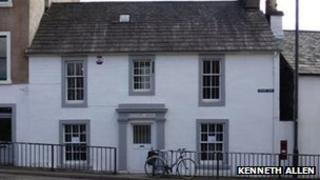 An unexpected windfall from the other side of the world has funded a major extension to Moffat museum.
The bequest of £380,000 came from the estate of James Moffitt, a member of the Clan Moffat who lived in Australia.
It enabled the museum committee to buy the old Harthope Temperance Inn next to the original museum premises.
Additional lottery funding has also helped create secure display areas suitable to house local artefacts on loan from national collections.
Two such collections have been acquired for the reopening.
The museum is now open for business again with an official ceremony scheduled for 10 August.