Selkirk-based Spark Energy investigated by Ofgem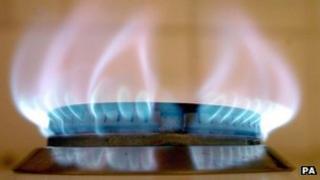 A Borders energy company is being investigated by regulator Ofgem amid concerns over complaints handling, billing issues and customer switching.
A probe was launched into Selkirk-based Spark Energy after information was received on poor customer service.
The company recently featured in a BBC Watchdog programme which claimed it had received 200 complaints in a year.
Spark Energy says it aspires to be "the most customer-focused energy retailer in the UK".
The supplier works with letting agents and tenants are often automatically signed up to Spark through clauses in their tenancy agreements.
The Watchdog programme on the firm featured some customers claiming it was "impossible" to switch once they were tied into an agreement.
Others reportedly experienced missing bills, struggling to get refunds when in credit and found meter readings not being recorded properly, while suffering difficulties in getting hold of Spark's customer service team.
Ofgem said: "Suppliers are required to receive, handle and process consumer complaints in an efficient and timely manner.
"Suppliers are also unable to block a customer from switching unless there are valid outstanding charges.
"Ofgem's rules include provisions that if a customer provides a meter reading, the supplier must take all reasonable steps to reflect this reading in the next bill.
"These billing rules also state that the supplier must take all reasonable steps to ensure that fixed direct debit amounts are based on the best and most current information available."
The company said it would help the regulator tackle any issues which needed to be addressed.
"The team at Spark Energy look forward to working with Ofgem in addressing the regulatory challenges facing small suppliers," it said in a statement.
"In particular we welcome the opportunity to review the regulatory challenges posed to Spark Energy's goal of improving the customer experience for the 9m residential tenants across the UK."