NHS Borders staff moved over riverbank erosion fears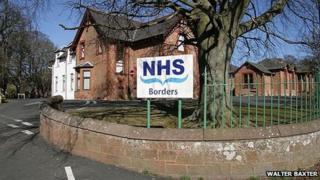 Staff at NHS Borders' headquarters have been moved out of their building due to the erosion of a nearby riverbank.
An area of land at the Newstead site, near Melrose, has also been fenced off as a precaution.
Estates Director David McLuckie said a report on the condition of the banking had highlighted "significant deterioration" in recent years.
He said steps had been taken to protect staff on the site and anyone visiting the area.
"A further survey on the condition of the banking will be carried out. We will then be able to review the situation and consider any recommendations for monitoring or stabilising the site," he added.