Dumfries and Galloway project funding shortfall warning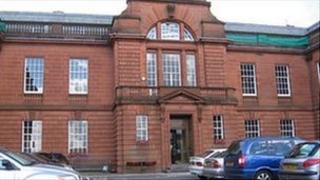 A report has warned that significant local projects could face a funding shortfall in Dumfries and Galloway in the next year.
Chief executive Gavin Stevenson praised the hard work of council staff and partners in delivering services.
However, he warned there was still "significant work" to be done in an "uncertain future".
His report added it was "no longer a certainty" that local developments and projects would be fully funded.
The council has to make savings of an estimated £9m to £10m in the financial year ahead.
Mr Stevenson anticipates that fewer people will be employed by the authority and those that remain will be working to the "maximum capability" from fewer council buildings.
He adds in the report that more families are facing reduced incomes through wages remaining static and welfare reforms which are driving up the need for council services.