Scottish Gas assists Shelter household debt advice effort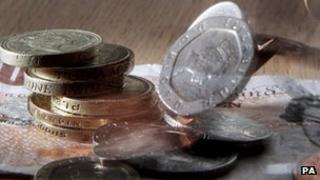 A leading energy company is teaming up with a charity to help support households facing financial struggles.
Scottish Gas is entering a partnership with Shelter Scotland which will see the power company fund two money and debt advisers to work for the charity.
One of the new recruits will be based in the charity's Edinburgh office and the other in Dumfries.
The move is part of a five-year partnership aimed at helping improve safety standards and quality of living.
Shelter Scotland estimates that about 500 households will receive help and advice as a result of the two advisers being taken on.
The posts are funded by Scottish Gas Energy Trust and will help provide people with free and impartial money and debt-prevention advice, focusing on helping people who struggle to pay their fuel bills.
The advisers will also provide information on improving energy efficiency in people's homes.
It comes after Shelter Scotland recorded a 43% increase in calls to its national helpline last year.
The charity's director Graeme Brown said this showed that tens of thousands of households were facing a "constant battle to make ends meet".
'Positive programme'
"Our advice is that people should get help sooner rather than later, before finances get out of control and it becomes much harder to find a solution," he said.
"So we are delighted that our partnership with Scottish Gas has enabled us to deploy two new money and debt advisers that will help 500 struggling households over the next 12 months.
"This is an exciting and positive programme and I look forward to developing a strong and fruitful relationship with Scottish Gas and the roll-out of further initiatives aimed at helping more households across Scotland."
Kevin Roxburgh, managing director of Scottish Gas, said the company was aware that household budgets were "stretched" and people were "finding things tough".
"As a major Scottish company we want to offer the practical support and advice to all those households who are hard pressed and struggling to cope," he said.
"That's why we're working with Shelter Scotland and funding these new advisers so that people who are most in need get the help they need."