Dumfries and Galloway anti-social incidents drop sharply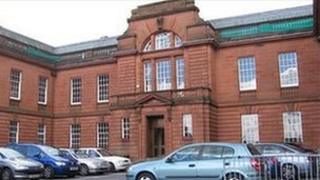 Incidents involving anti-social behaviour in Dumfries and Galloway have more than halved in the past year, according to a report for councillors.
A new community safety service has brought together a range of council safety and enforcement posts.
It has teams in Lockerbie, Dumfries, Castle Douglas and Stranraer.
The report says that by targeting "hot spot" areas the service has proved more cohesive, effective and responsive.
Sixteen officers have been trained to provide a free in-house mediation service, aimed at resolving anti-social and noise issues through prevention, early intervention and community engagement.
The report claims that it has proved a success in reducing incidents of anti-social behaviour.