Family heirloom among jewellery stolen from Hawick home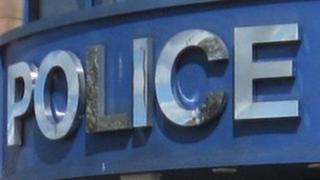 Police are appealing for information after jewellery of "great sentimental value" was stolen from a Hawick home.
The incident took place between 18:15 and 21:15 on Saturday at a house in the town's Laing Terrace.
The thief reached in through an open window at the back of the property and stole three jewellery boxes.
Police Scotland said the items contained in the boxes included three gold rings, one of which was the victim's mother's engagement ring.
The first ring was described as yellow gold with a diamond in the centre, encircled in rubies, and with another circle of diamonds around it.
It is 35 years old and worth about £1,200.
The second ring has a long line of emeralds with lines of diamonds down each side, and is 15 years old and worth £400.
The final ring is the engagement ring and is described as a marquisette set with three small diamonds.
Pc David Jamieson said: "We are keen to hear from anybody who recognises the description of the jewellery, as the suspect may be attempting to sell them.
"The stolen items are of great sentimental value.
"One of the rings was the engagement ring of the victim's mother, and so she is particularly distressed about its theft."