Wigtown Book Festival gets under way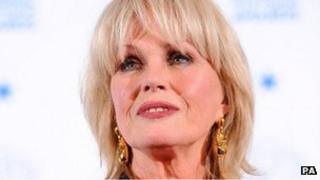 A 10-day programme of literary events is getting under way in Wigtown, Scotland's national book town.
The festival runs from 27 September to 6 October at a range of locations in and around the town.
Among the speakers at this year's event are Joanna Lumley, Peter Snow, Fred MacAulay and Sally Magnusson.
Organisers say the festival line-up is "stronger than ever" with a new programme for teenagers and extra evening entertainment.
Wigtown was named as Scotland's national book town in the late 1990s and has been holding an annual festival since then.
It is now in its 15th edition with more than 180 events planned throughout its duration.
As well as the festival, the town itself is home to more than 20 book-related businesses.