Scottish Borders Council makes culture trust consultation pledge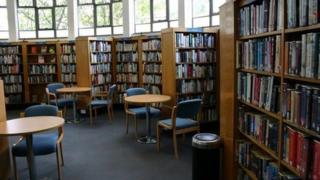 A council has promised to take its time with consultation over plans to move libraries, museums and community centres to a charitable trust.
The Scottish Borders authority agreed the move in principle last week.
A progress report is due back in August but council leader David Parker said it could take longer.
He said it was vital to ensure everyone involved was "comfortable" with the plans before they were introduced on their target date in October 2015.
Councillors agreed to the move after being told they needed to find annual savings of about £400,000 in cultural services which employ more than 200 people.
Closure threat
Officers said that if they remained under local authority control it would mean facilities closing.
The move to a trust was seen as a way of making savings while avoiding the need to shut sites.
Mr Parker said there was a lot of talking to be done before the full details of transfer were agreed - particularly whether community centres should be included.
"We have got a lot of consultation to do," he said.
"A number of the facilities that we are talking about have voluntary involvement so we have to have a lot of consultation in the months ahead.
"I was saying very clearly to council that although we hope to bring back a report in August - if that consultation means that a report has to come back later then that is fine.
"It is really important that we engage with all the users of these facilities and that they are comfortable."