Dumfries ice hockey competition brings revenue boost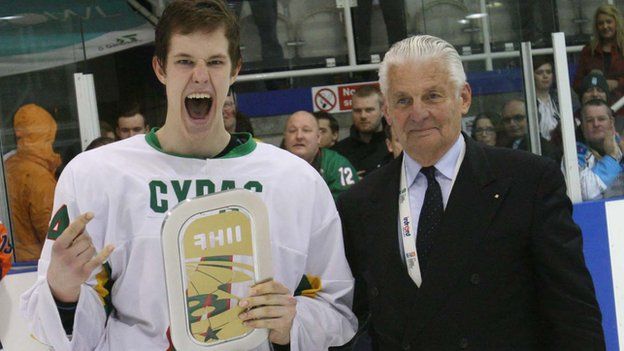 A second major ice hockey competition in Dumfries in a matter of months has delivered a financial boost to accommodation providers.
The International Ice Hockey Federation Under 18s event concluded on Sunday and was won by Lithuania.
It is reckoned to have generated about £90,000 in income for hotels in and around the town.
An Under 20s event held at the end of last year was estimated to have brought in a similar sum of spending.
Councillor Colin Smyth, events champion for Dumfries and Galloway Council, said he was "proud" the town had been selected as the venue.
"The Ice Bowl had an enjoyable, friendly, cosmopolitan vibe all week and visitors really seemed to enjoy themselves," he added.
Andy French, general secretary of Ice Hockey UK, said: "Hosting this world championship was a major undertaking for us and the local authority but our planning really did work and we've had a productive and exciting week.
"We hope to work in partnership with Dumfries and Galloway Council and ice hockey enthusiasts in the area to bring more top class tournaments here for years to come."
Related Internet Links
The BBC is not responsible for the content of external sites.