Selkirk flood funds 'fantastic news'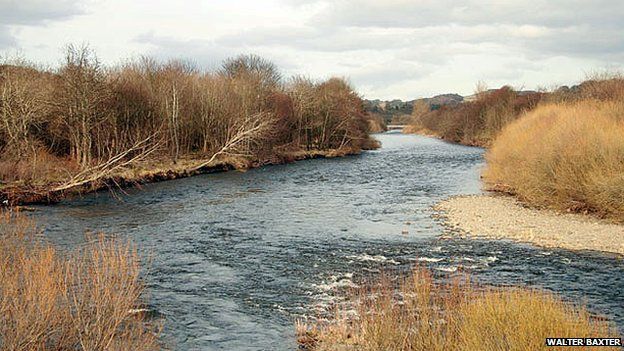 Scottish Borders Council has said the final go-ahead for its Selkirk flood protection scheme is "fantastic news" for the town.
The Scottish government announced on Friday that it had agreed to fund 80% of the £31.4m project.
It will remove 595 properties in the Bannerfield, Philiphaugh and Riverside areas from the flood risk register.
The scheme will protect against flooding from the Ettrick and Yarrow Waters and Long Philip and Shaw burns.
Councillor Gordon Edgar said: "A lot of hard work has gone into reaching this stage, and I know the council appreciates the feedback from stakeholders and the people of Selkirk throughout the process.
"This project will effectively remove the risk of flooding for the Riverside area, where the majority of businesses in Selkirk are based, and make it easier for these companies to achieve flood insurance.
"Hopefully that can lead to the regeneration of the area and encourage the creation of jobs."
The main works are expected to begin in November 2014 and be completed by December 2016.
SBC's project manager for the scheme, Conor Price, said it was a "huge milestone" for the project.
"The recent weather and terrible flooding experienced down south have served to remind us as to why this scheme is so important for Selkirk," he said.
"The project team and I are therefore delighted that we can now begin the construction phase of this project."
Related Internet Links
The BBC is not responsible for the content of external sites.