Dumfries and Galloway online blackmail bid sparks warning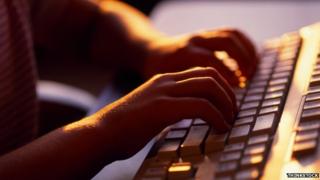 Police have issued internet safety advice after a blackmail attempt on a man from Dumfries and Galloway.
He was persuaded to pass "inappropriate photographic images" to a woman he had spoken to online.
He has since been contacted with threats that the video clip would be published online unless he paid a sum of money into a named bank account.
Police said it showed the need to only share images online you would be happy for friends, family and others to see.
Insp Stuart Wilson said children and young people in particular needed to take that message on board.
"They also need to know how to keep their personal information private and to contact an adult if they feel threatened," he said.
"We want people to think about what they share, and to think about the consequences as thousands of children and young people are being bullied, blackmailed or harassed because photos or video clips they thought were private, went viral and became public."
Further information about the Stay Safe Online campaign can be found on the Police Scotland website.