Scottish Borders Council endorses Great Tapestry bid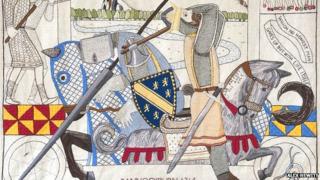 Scottish Borders Council has agreed to commission a business case for creating a permanent home for the Great Tapestry of Scotland.
Councillors approved the bid to site the 160-panel work near the new railway terminus at Tweedbank.
A move to look at other locations, such as Hawick and Selkirk, was voted down.
The tapestry has been on tour around Scotland and further afield but is scheduled to return to the Scottish Parliament this summer.