Dumfries and Galloway specialist autism centre goal set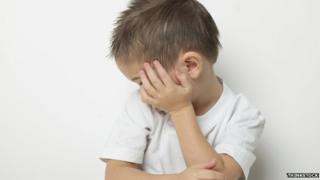 Dumfries and Galloway Council says it hopes to create a specialist centre for pupils with autism to improve on current "patchy" provision.
Jeff Leaver, who chairs the education committee, said some children had to be sent outside the region at present.
He said he hoped a centre with family accommodation attached could help to avoid that situation.
He was speaking ahead of moves to endorse a £300,000 funding package to help pupils with autism.
It will support a new strategy to improve the way they are dealt with in the region.
"The number of pupils being diagnosed with autism across the region is about 400 but the fact is that it is increasing by about 10% a year," said Mr Leaver.
"We know that we need to have a more updated autism strategy in place."
Transition period
He said that meant helping staff to work better with pupils and recognise their problems via a new training programme.
Mr Leaver added that emphasis would also be given to managing the "transition" period from late primary to early secondary school for pupils with autism spectrum disorder (ASD).
"We have a number of specialist learning centres for children and young people with ASD," he said.
"They are somewhat patchy so we want to improve all of those facilities if at all possible.
"Crucially we also want to develop a specialist education centre for children with ASD and that would hopefully have supported accommodation.
"At the moment some of the youngsters with the worst forms of ASD are actually accommodated outwith the region."
He said the "last thing" the council wanted to do was move them away from their family and friends.