Dumfries and Galloway poverty strategy plans drawn up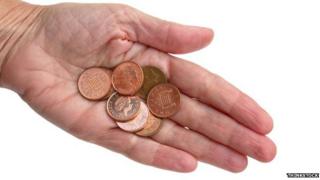 New research is planned in a bid to build up a clear picture of poverty levels across Dumfries and Galloway.
It is being earmarked as part of efforts to draw up a local strategy to tackle the issue.
The local authority is proposing to lead the development of an anti-poverty strategy for the region.
A committee report highlighted baseline data already available but the council is being advised to get more detailed information in order to take action.
At present, there are five identified areas of deprivation in the region including central and north west Dumfries, north east Annan, Upper Nithsdale and Stranraer.
In total, about 11,000 people in the region live in what are classed as the 20% most deprived parts of Scotland.
A little more than 2,000 households have dependent children but no adults in employment, with the highest portion - 8.6% - found in Kirkconnel.
However, the council said to tackle poverty effectively a much wider understanding was needed about how it impacted on people at different stages of their lives.
It is being recommended that a bid is made to the welfare reform mitigation fund to commission new research to support the development of an anti-poverty strategy.